Hi! We're two designers turned friends who own and operate individual design firms in Sacramento, CA. We were both running our businesses out of our homes and have experienced many of the same issues: never having enough space to store samples, missing a convenient and profitable way to sell our clients custom upholstery, and the camaraderie that comes in an office community. We have been dreaming up The Happy Hour Design Collective for years and we are so excited to share it with you!
Our vision for this space is a collaborative, community-focused, creative place where designers can stay inspired and be productive. But then we decided designers shouldn't be the only ones to benefit, so we created some services for anyone to work with us and enjoy.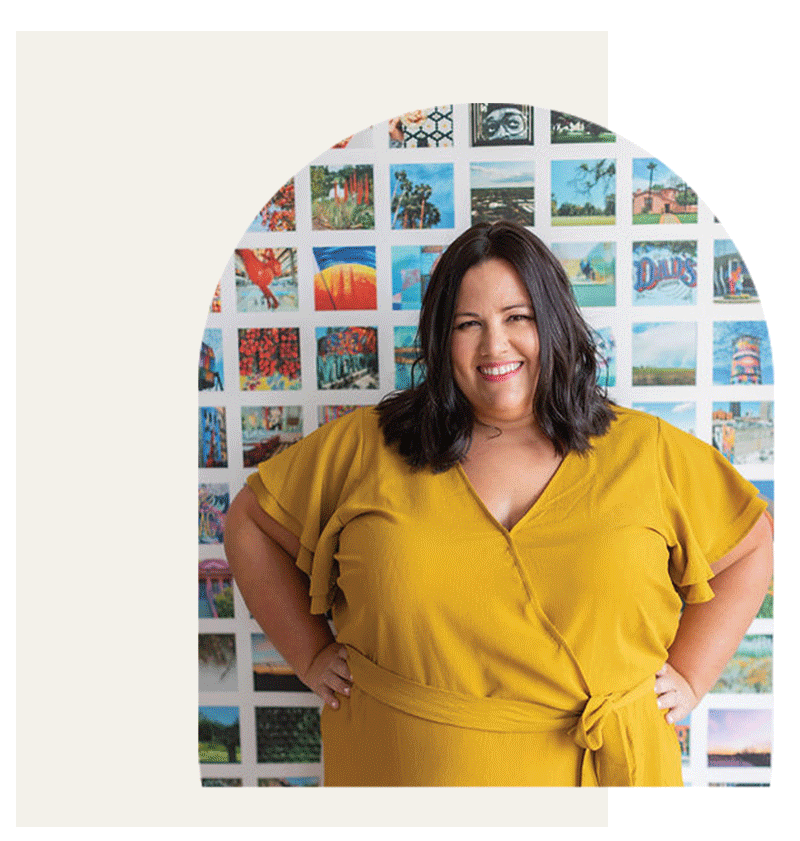 Claire Jones founded Etch & Ivy Design in 2014 with the goal of creating beautiful, functional and personality-filled spaces for her clients. Claire truly believes the design process should be both fun and client-focused. Her least favorite question is "What is your design style?" but if she had to answer that, Claire would describe it as California Modern Eclectic. In her spare time, Claire is a voracious reader, mother to two young boys, reality TV junkie and an advocate for foster youth as a Court-Appointed Special Advocate.

Rebecca Plumb is the founder of Studio Plumb, an interior design studio that helps busy women and families create livable and lovable homes. A mixture of styles best described as collected eclectic, she combines vintage classics with modern pieces and meaningful objects. Rebecca started her career as a graphic designer and co-owned a small creative agency. After 20 years in the marketing world, she took a big leap into the unknown and went back to her first love of interiors. Studio Plumb was launched in January 2018 and has been featured in Apartment Therapy, Better Homes & Gardens, One Room Challenge, and Sacramento Magazine. You'll find her frequently (and annoyingly) encouraging others to JFDI (just freaking do it), whatever it is they're dreaming of.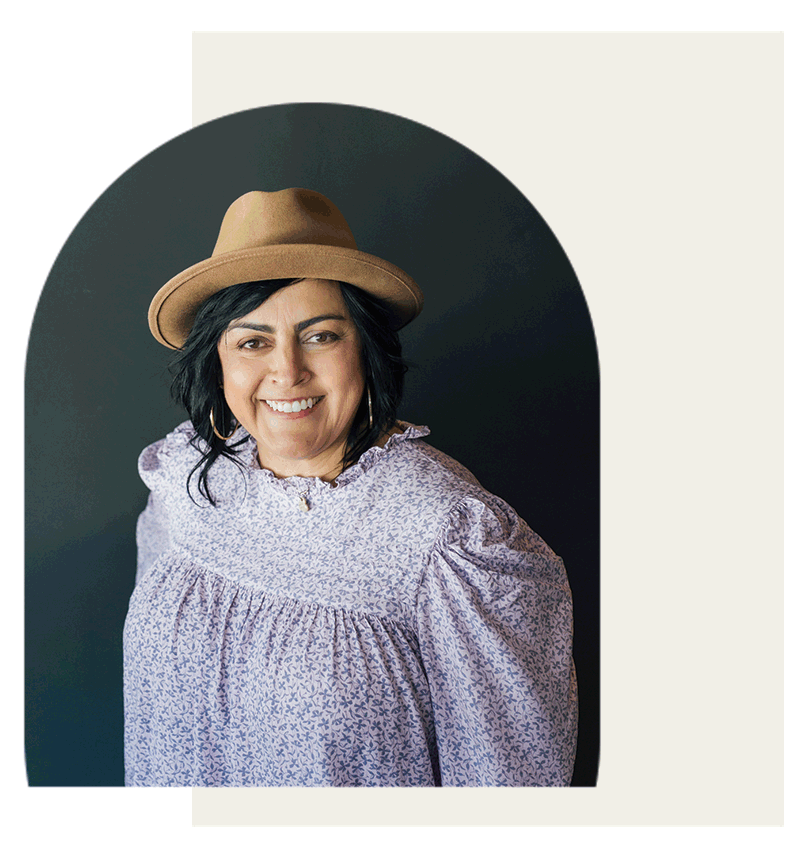 Aynsley Wille is our Showroom Manager and is passionate about all things beautiful and functional. Aynsley comes to us with many years in customer care, a few in project management, and is a working artist. Through a degree in studio art with an emphasis in sculpture, Aynsley has developed a thorough understanding of how pieces in a room speak to each other. Her personal style is constantly evolving, but she believes that every room needs a pop of color, a mix of textures, and something vintage. At Happy Hour, Aynsley keeps our socials running, our clients updated and is the lead for our showroom appointments. She's here to help you find the perfect furniture for your home!